OEM / Car Wrap Film
3D Carbon Silver
Silver Carbon Fiber Vinyl Car Wrap Film
Contact Creative-Shades Now!
3D Carbon
An ideal solution for brand new looks for an original car design. 3D fiber design surface looks real than other supplier's (see below comparison image). Bauble free design which makes it easier during installation. Lower down the defective percentage. Our product have been shipped to Japan market and win positive feedback.
Water proof, can be cut into required shape easily.
Comparison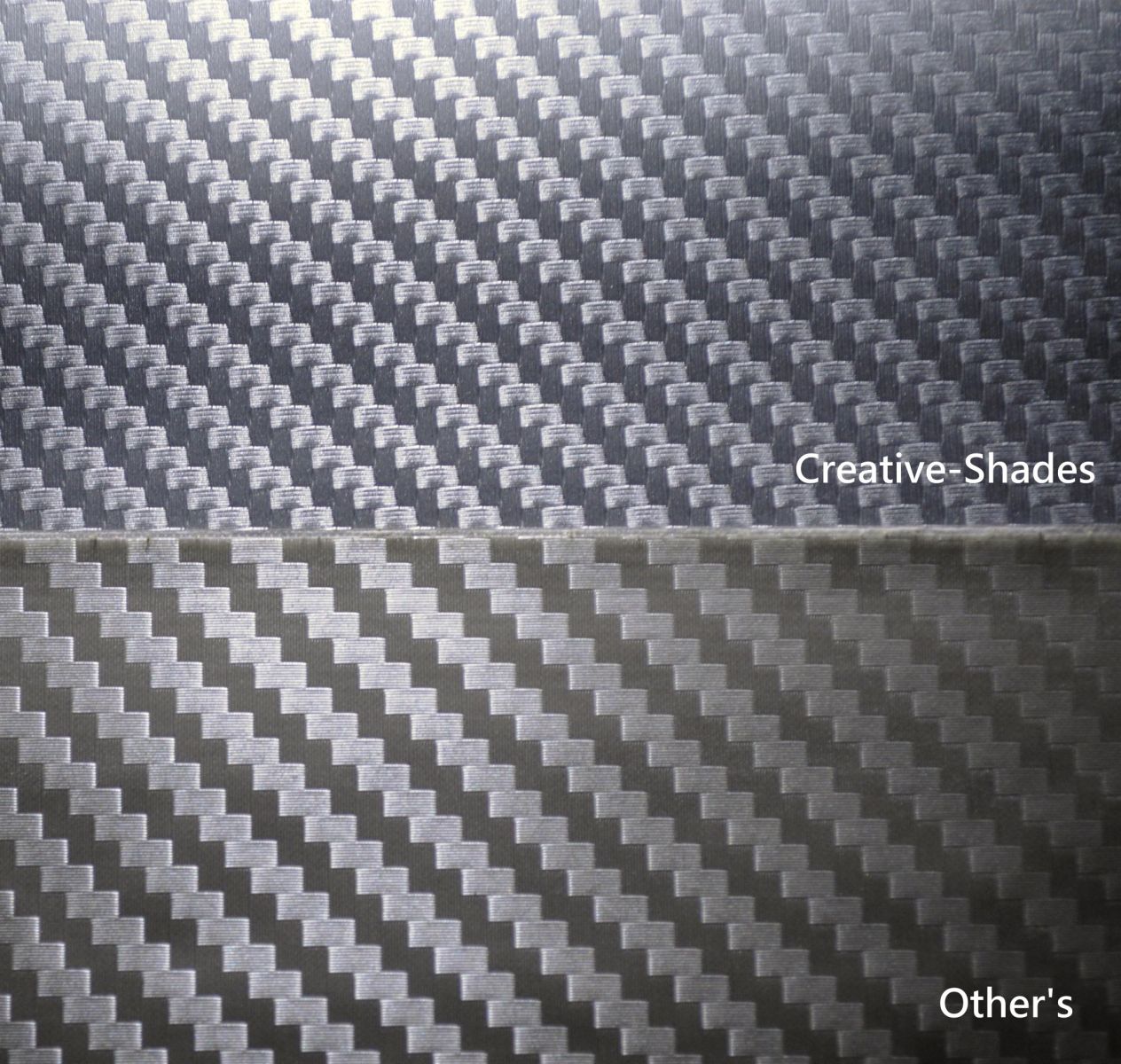 Features

It's the ideal high-end solution for vehicle applications with long life cycles.

It's embossed resembling true carbon fiber, bubble free installation.
Can be applied on interior and exterior surfaces of car.
Flexible and can be applied to moderate curves or any smooth flat surface.
Can be applied easily on all the common car paints.
Self-adhesive, easily cutting.
Scratch resistance and water proof.
Can be clean with detergent and water.
Regular color: black, silver and white.




3D Carbon

Installation

Clean the surface which you are going to apply.

Measure and cut the Carbon paper to leave 2-3cm size for edge finish.
Tear off liner ( no need water) and stick the carbon paper by squeegee smoothly.
Use hairdryers to heat the corner or edge, but do not too close the carbon paper to deform the paper.
Cut the extra paper along the edge. Be note to leave 2-3cm when cutting.
Use hairdryers to heat the material soften, and draw to back side flat by using thumb.
Do not touch the water within 72 hours.